Firmo information in FlexiBee
See company's economical information directly in FlexiBee.
Privacy: Your authentication info needed.

View the basic economic indicators of Czech companies from the Firmo business database directly beside the FlexiBee records.

In addition to revenue, earnings, or value added, the number of employees indicating the company size is displayed. In the relevant cases, you see the dates of the company's establishment or termination. Economic information from the Firmo database enables you to quickly create the idea of new business partners.

The Firmo business database is focused on companies based in the Czech Republic.
Connected Applications and Services
Screen preview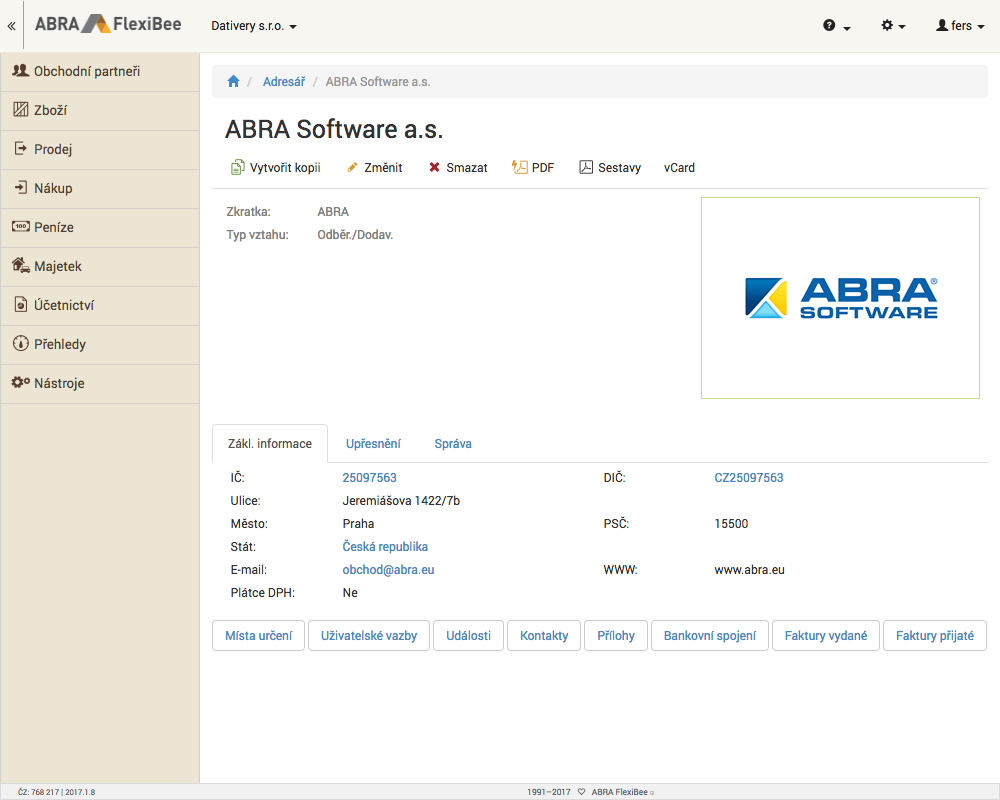 Firma s.r.o. (

more on Firmo

)

Revenue

:

9,000,000

 

thou.

 Kč

Profit

:

9,000

 

thou.

 Kč
(

0%

)

Value added

:

900,000

 

thou.

 Kč
(

10%

)

Assets

:

90,000

 

thou.

 Kč

Cash flow

:

9,000

 

thou.

 Kč

Employees

:

35

(

for year

2017

)
Example showing Dativery in FlexiBee . You can add more components from other scenarios aswell.
How are data collected
Company in FlexiBee
Active when you open Company in FlexiBee