FullContact in Fakturoid
Show social links and company names using FullContact directly in Fakturoid.
Privacy: Your authentication info needed.

Together with people records in your Fakturoid, you'll see the people profiles on social networks and a related companies. How does it work? Based on the email address and the name of the person listed in your Fakturoid, Dativery finds person's profile in FullContact service. From that profile, Dativery gets person's photo and links to his or her social networks like Facebook, Twitter, or LinkedIn. FullContact service also provides the names of companies (including social network links) in some way connected with the person. The information you get is displayed in the Dativery panel so you can easily keep track of your contact and his/her activities. Note: Some people may not be known by FullContact. The service may also not find the appropriate profiles of people on social networks and related companies.
Connected Applications and Services

FullContact
Adds social profiles to address books contacts.
Privacy: Service is provided by Dativery.


Fakturoid
Web based invoicing service for companies and self-employed persons.
Privacy: Your authentication info needed.

Screen preview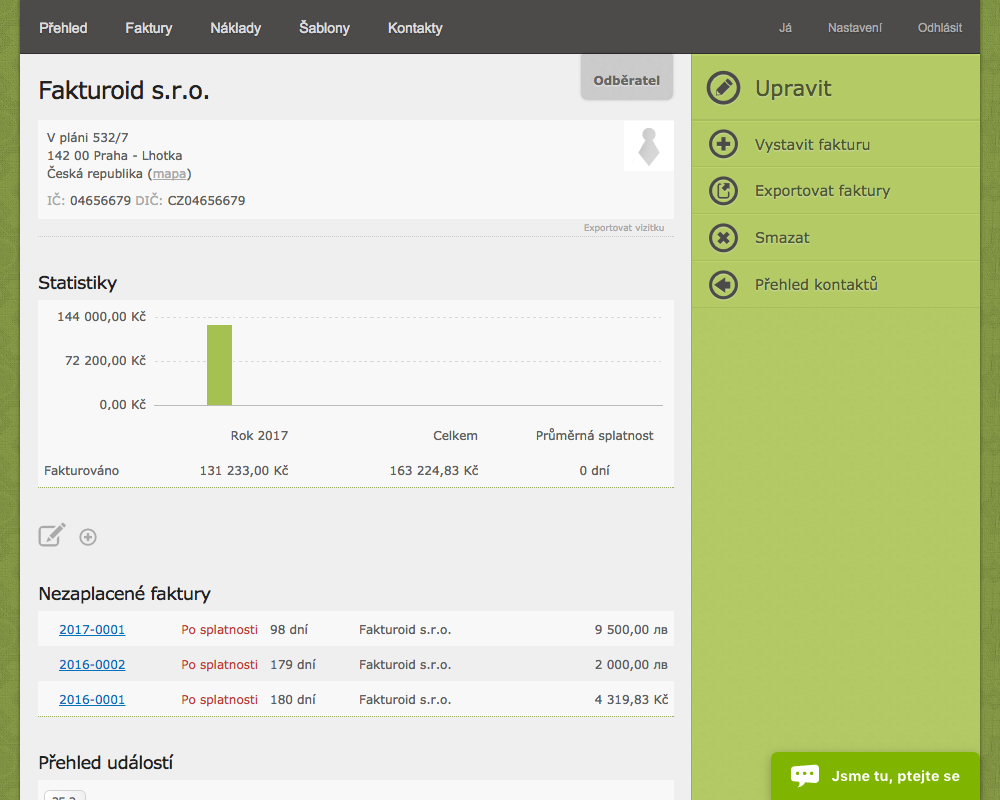 Alex Smith
Company, Ltd. CEO
Example showing Dativery in Fakturoid . You can add more components from other scenarios aswell.
How are data collected
Contactable in Fakturoid
Active when you open Contactable in Fakturoid
FullContact social media search
Uses data from
#1
Search email/domain in social networks using FullContact.