CreditCheck in FlexiBee
See company's credibility using CreditCheck directly in FlexiBee.
Privacy: Your authentication info needed.

View the status of Semaphore from the Czech company database CreditCheck directly by company's record in FlexiBee. Using three traffic light colors the CreditCheck indicator highlights the presence of information about the company, which may have a negative impact on its credibility. In the case of green color no alarming information has been found, the orange warns about the information that is appropriate for scrutiny and the red color for the information that needs to be checked.

The CreditCheck Semaphore will alert you about business partners directly in your FlexiBee without having to review the their business manually and repeatedly.

Note: The CreditCheck business database is focused on companies based in the Czech Republic.
Connected Applications and Services
Screen preview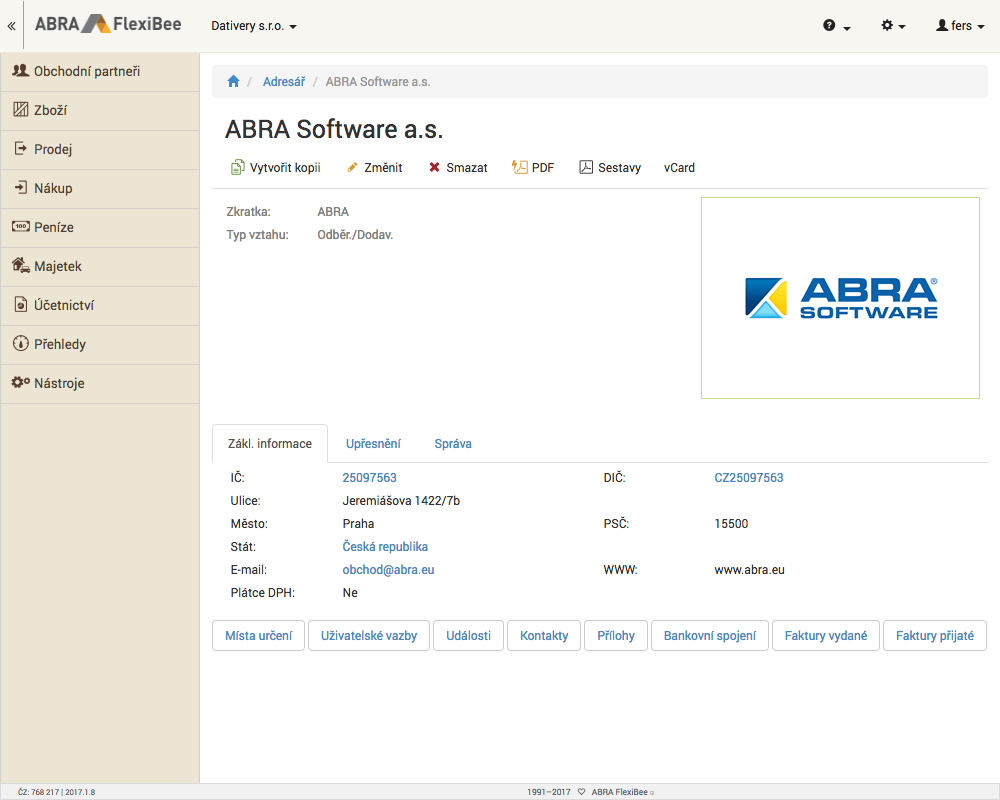 Company Ltd.

Example showing Dativery in FlexiBee . You can add more components from other scenarios aswell.
How are data collected
Company in FlexiBee
Active when you open Company in FlexiBee
Company search
Uses data from
#1
Search company in other applications.