Company info in Fakturoid by Merk
See information from Merk about company directly in Fakturoid.
Privacy: Your authentication info needed.

View the basic information about Czech and Slovak companies from the Merk business database directly beside the Fakturoid records. Information include overall status, revenue and number of employees count. Revenue information and number of employees indicating the company size, both from the Merk database, enables you to quickly get the image of new business partners. Furthermore in a relevant cases, you see the dates of the company's establishment or termination, the insolvency warning, information of the unreliable VAT payer, the health insurer debtor warning, the suspension of the business warning, or the liquidation of the company. The Merk business database is focused on companies based in the Czech Republic and Slovakia.
Connected Applications and Services

Merk
Company data for the Czech Republic and Slovakia.
Privacy: Provided by Dativery or you can provide your own authentication info.


Fakturoid
Web based invoicing service for companies and self-employed persons.
Privacy: Your authentication info needed.

Screen preview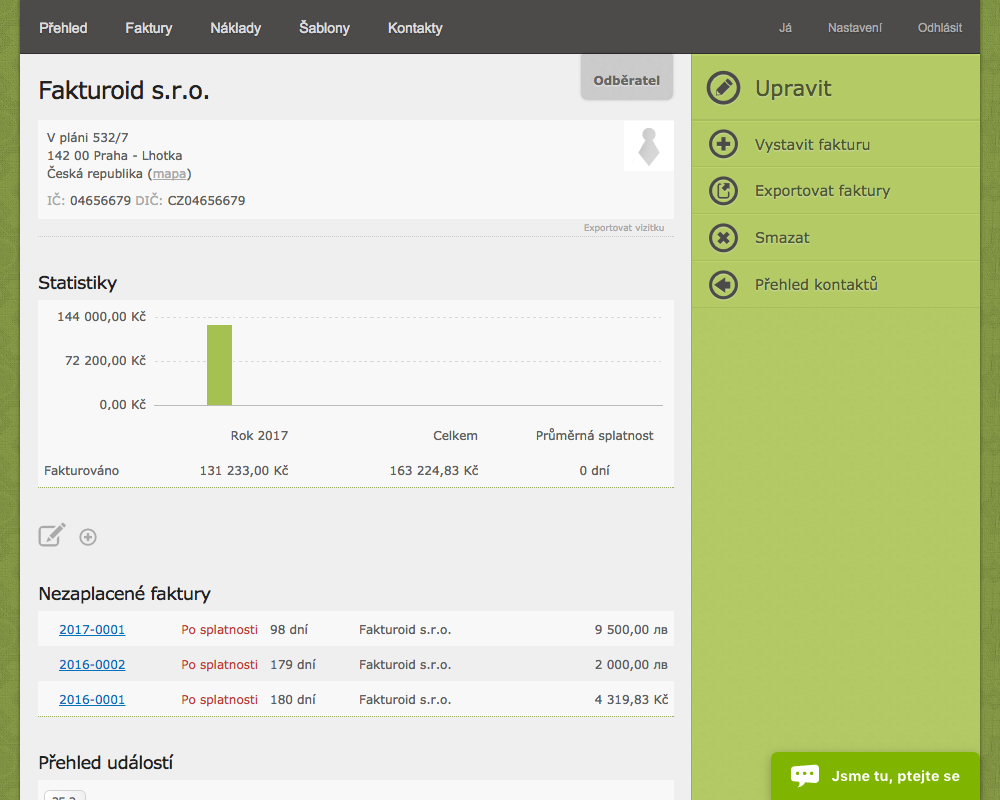 Firma s.r.o. (

more on Merk

)

Status

:

Revenue

:

1 000 000 – 1 999 999 Kč

Employees

:

50 – 80 employees
Example showing Dativery in Fakturoid . You can add more components from other scenarios aswell.
How are data collected
Company in Fakturoid
Active when you open Company in Fakturoid